Another year, another Coastella, and it was all we had anticipated and more. By midday on Saturday we had jumped on a train and were heading up the coast, we were met in Paraparaumu by a bus full of eager festival goers all ready to head to the Southward Car Museum.  
We arrived at Coastella just as the gates were opening so had plenty of time to wander around the grounds and get ourselves acquainted with what was about to go down. It was clear from the get go that we would be battling with the thick sounds of cicadas all day, particularly over by the trees at the Coastin' Dell Stage, but that didn't dampen the mood.
First, we entered Tiny Town, the world's smallest theatre, it's almost awkwardly intimate in there, and at times too hot to handle, but there is nothing better than having someone perform to you, and a sold out room of three. Devon Welch welcomed us in with a Sticky Fingers cover and I think it was the best possible way to start the day.
The Miltones kicked off the real festivities at the Coastin' Dell Stage. From then until dark we bounced between the stages. At the end of each set I always wanted the artists to play for just a bit longer, but I suppose that will always be the case when you have so many great acts to squeeze in in to one day.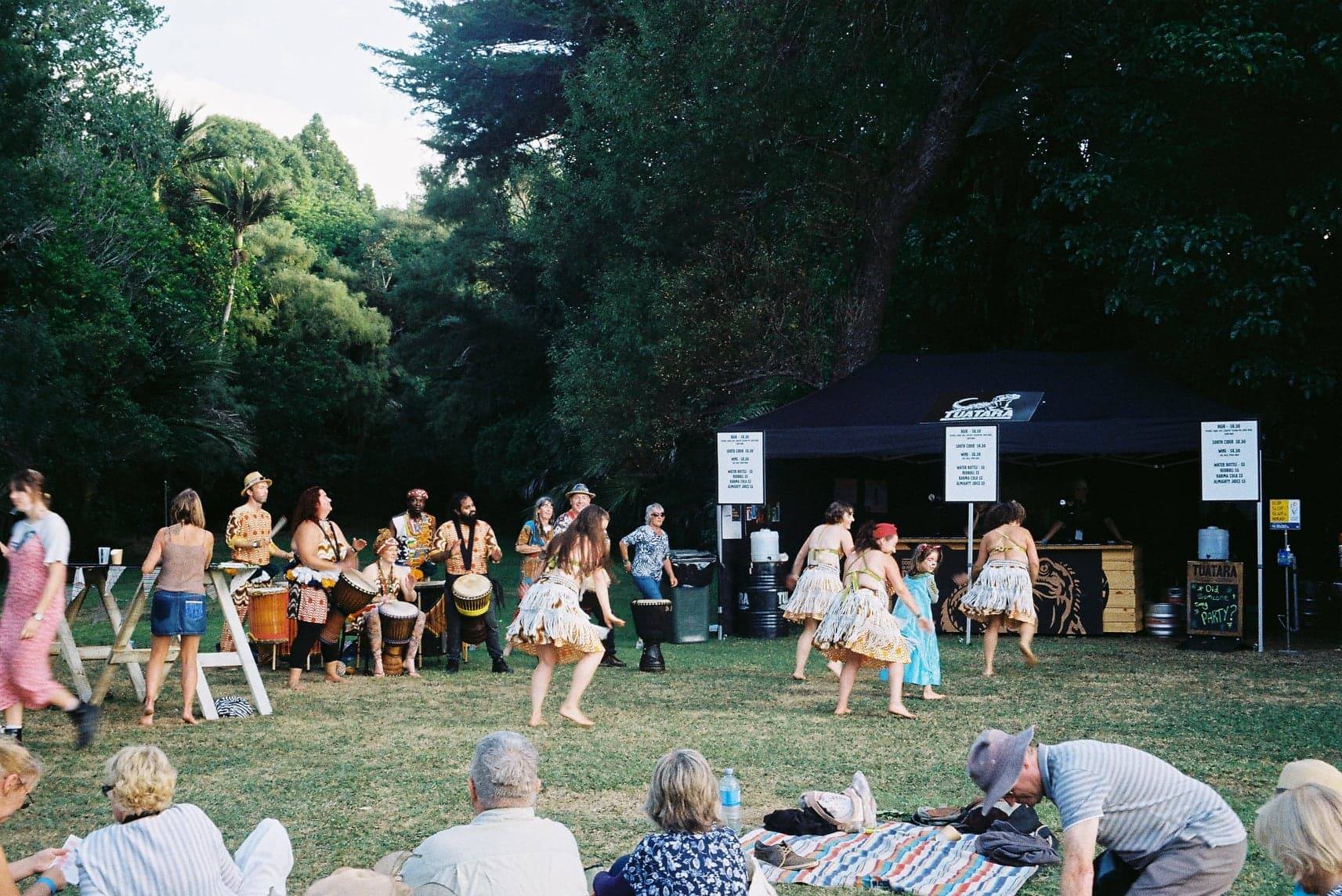 By mid-afternoon any lingering clouds melted away and the sun came out – just late enough for us not to get sunstroke. There wasn't an act that I didn't enjoy all day, but I felt there were two standouts for me. C.W Stoneking was fantastic; his raspy old voice and southern accent carried through beautifully and his bluesy guitar was perfect to sit and relax too. It was exactly what I wanted to be doing at 4 o'clock in the afternoon.
I also thought Soaked Oats was something special. Maybe it was because they had been touring all summer or because they ooze relaxation, but I haven't seen a band enjoy themselves on stage like that for some time. When they finished the crowd even cheered them back on and they broke Coastella rules taking an encore. Ha the Unclear and MC Finn Johansson joined them onstage for one last banger. The lead singer even jumped down into the crowd for a boogie. I live for that, I loved it.  
We headed back to Tiny Town one last time before we left, managing to squeeze ourselves into the world's smallest rave. There were too many people in the tiny shipping container to really figure out what was going on. In one corner there was an ominous figure playing what looked like a switchboard plugging in cables into different sockets to altering the buzz sounds. What a way to end the day.
Overall it was a truly great experience, and I am so glad that I was able to attend another year of Coastella. I am excited to see what Coastella will bring in the future.
(BIANCA BAILEY)