The Frank Burkitt Band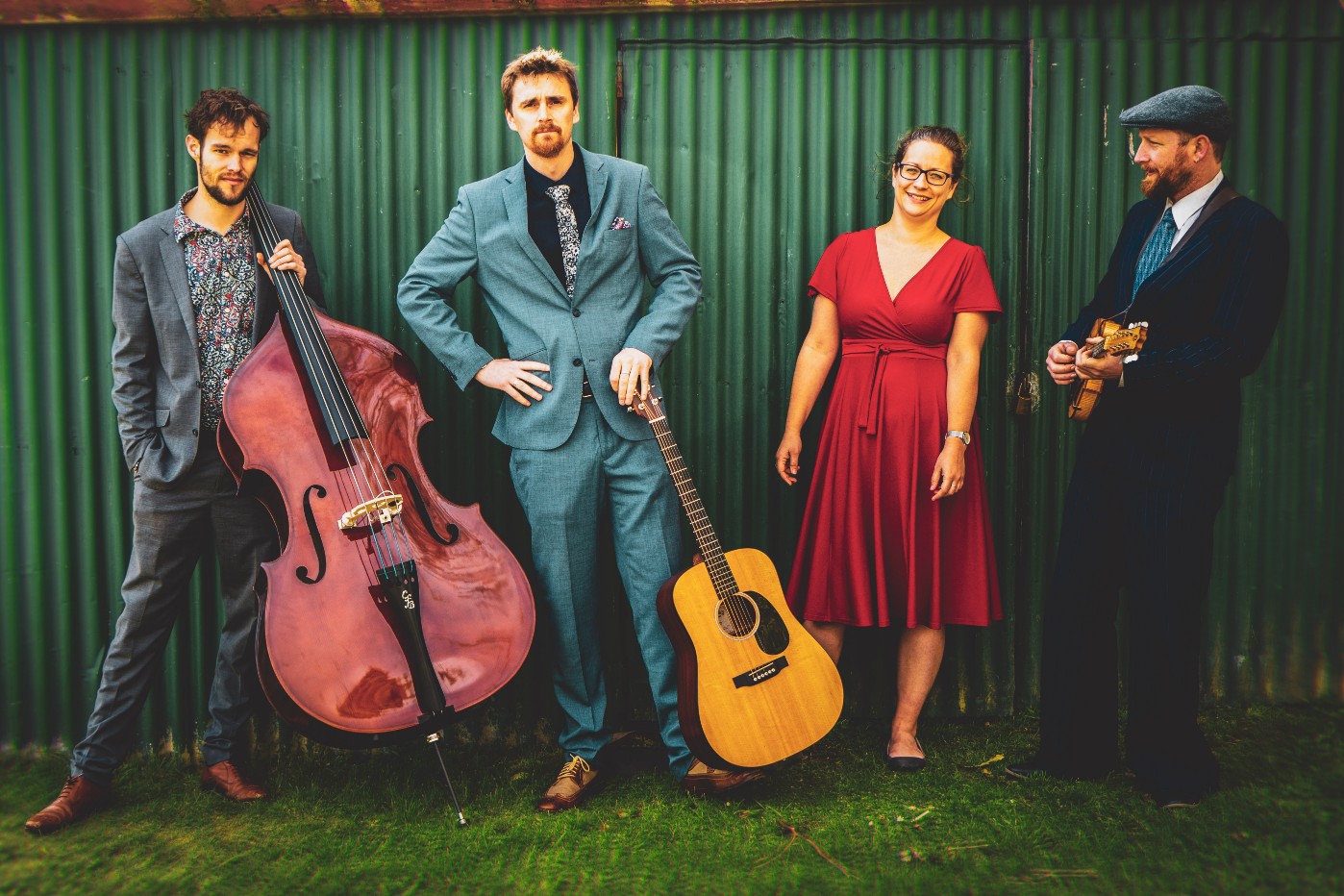 Frank is a story teller, songwriter, singer and guitarist. In that order. He has been performing for the last 15 years
throughout the UK, New Zealand and Australia. High energy American roots with hints of jazz, blues and swing very much shape his music.
When he relocated to Wellington from Edinburgh with his partner and backing vocalist Kara Filbey, he formed an incredible string band, with blues and country mandolin player Cameron Burnell and jazz double bassist James Geluk. Foot stompin' swing that brightens the room and gets audiences dancing.
The Frank Burkitt Band have made incredible progress in the last 4 years, releasing their debut album Fools & Kings in 2015 and becoming a festival favourite throughout New Zealand. They have embarked on extensive national tours of New Zealand and Australia and released their second album Raconteur in March 2018 at Port Fairy Folk Festival (Aus). The album was produced by acclaimed producer Gerry Paul (Grada, Tim O'Brien, Mel Parsons) and recorded at The Surgery Studios, Wellington by award winning engineer Lee Prebble (Pheonix Foundation, The Black Seeds, Fly My Pretties).
Released through Second Hand Records on December 30th is their brand new live EP, Lost But Alive, recorded in Vogelmorn Hall in Wellington. Featuring five tracks with special guests Oscar Laven on trumpet and Louis Thompson-Munn on keys.