We're thrilled to announce that we are joining forces with Arcade Recordings, The Wine Cellar and Whammy Backroom to bring you a seven-band extravaganza for Christmas.
Arcade Recordings and Second Hand Records announce 'Under The Arcade', a joint concert celebrating Christmas and the end of an excellent year of music.
Friday 7th December sees the first four signings to Second Hand Records join three artists that are quintessential Wine Cellar artists in a double room feature across The Wine Cellar and Backroom.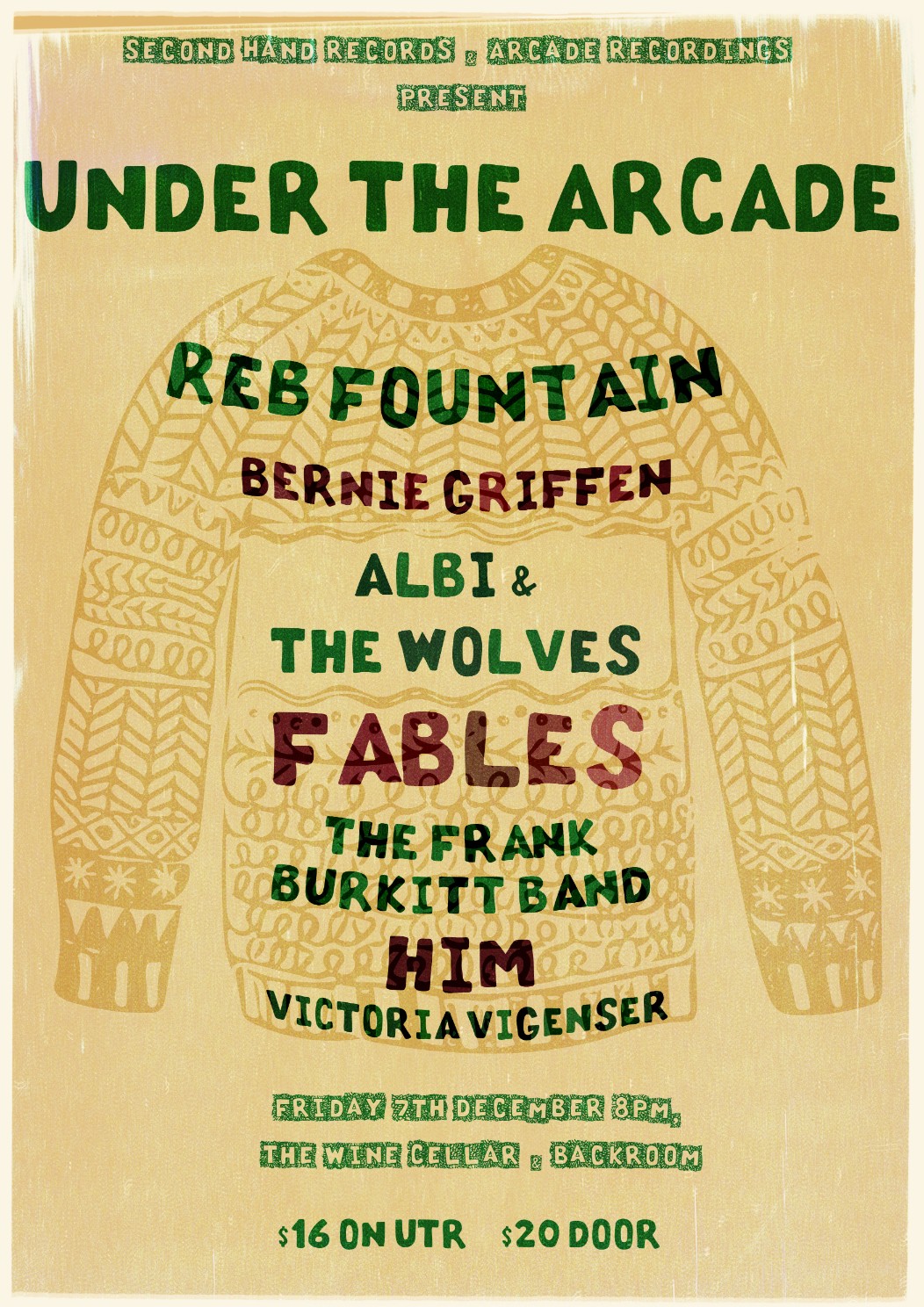 A limited run of Early Bird tickets go on sale Friday for just $16 a pop. Click through here to Under the Radar to grab them, before the price bumps up on the door! 
Reb Fountain is one of the hottest names in Americana / country / folk in New Zealand right now and for good reason. A musician's musician for many years, the release of Little Arrows and Hopeful and Hopeless in 2017 launched her into the public eye. A finalist for Best Folk Artist and winner of Best Country Artist in 2018 was well deserved for arguably one of the best songwriters in the country.
Albi & The Wolves come to us off the back of a huge tour to celebrate their brand new single 'It Ain't Easy' and it will be their only central Auckland show for the remainder of 2018. Fables are fresh off releasing their debut EP 'Portraits' and a sold out show at the Wine Cellar and the Bunker in Devonport earlier in 2018. The Frank Burkitt Band are making the trip up from Wellington to join their label mates, and are set to launch a live EP and announce a 30 date tour of the country starting at Whare Flat Folk Festival at New Year. Newcomer Victoria Vigenser is set to release her debut solo album in December as the third record release with Second Hand Records. She joins the bill after a successful tour of Australian folk festivals.
Bernie Griffen will be performing solo after an epic 2018 celebrating hist most recent album, Doors Wide Open, which was his best yet. Joining them is experimental and alternative sounding Him, currently working with Arcade Recordings on a new release. Guitar, looping and voice create visceral and ambient soundscapes, mixing folk with all manner of other styles.
Celebrate the Christmas season the only way they know, with a huge feast of music, no doubt concluding in some version of what they call 'the big ugly' with too many musicians joining on stage for a singalong
Related show