Tui Mamaki is a name perhaps familiar to you from her two groups, Acapollinations or the Mamaku Project. She has been on a journey of discovery for the last four years in Bulgaria that resulted in the creation of the Acapollinations group, and coincided with the end of the Mamaku Project.
This discovery has also given birth to a solo album, and a collaborative EP with a French artist, Piers Faccini. Beating Drum Records released this collaboration late last month, called Hear My Voice.
There's a lot to tell in this story, and so I sat down with Tui at Garnet Station to unpack these last few years of her life with a particular focus on Hear My Voice.
​
"When I was a kid I listened to lots of folk music from around the world, because mum and dad were really into music for theatre and dance and just travel. It was a home with no TV and lots of music. In that music collection was the record Le Mystère des Voix Bulgares."
Le Mystere des Voix Bulgares, loosely translates as 'The Mystery of Bulgarian Voices' and is a compilation of modern arrangements of Bulgarian folk songs, brought from the East to the West by Swiss producer Marcel Cellier.
"I fell in love with it as a kid does. When you love something, you just feel it and are consumed."
The Bulgarian interest was put on the backburner as Tui continued her musical life and began The Mamaku Project.
"In 2011, after a tour with Mamaku over in Europe it was time to tick off my, not quite bucket list, but adventures I wanted to be having. Why wait? I went to Bulgaria for two weeks, and in those two weeks I had a really strong connective experience, and met lots of great people who encouraged me to come, and study. One woman, the conductor of this choir that I had been in love with as a child, was also teaching at the music academy. She told me you can come and do a postgraduate degree. Obviously to do a postgrad you need a degree, so I came back, in Mamaku planet, and went back to university to get a degree."
Tui studied jazz performance at the University of Auckland. "I went and did a type of music that would teach me to read and write, arrange and would be open to odd meters, close harmonies, potentially free style interpretation of the curriculum. The department that could accommodate this was the jazz department."
To discuss how Hear My Voice came into being, we needed to discuss the solo album Tui was recording, Fly. Tui spent close to three years in Bulgaria, with the odd visit home to Aotearoa. She did her postgraduate studies, and found herself recording an album in the South of France. If you'd like to hear more about this part of her story, you'll have to wait until we publish the rest of this interview when Fly is released later in the year.
Tui remarks on the studio and the beauty of it, "It's a very special place, it's up on the edge of a national park, with these really resonant mountains, the forest is chestnut and oak, small ones because it's quite dry, but if you make sound out into the valley you can really hear the stone. The studio I was recording in was an old silk worm farm back in the beginning of the century. These old stones, big arch window, bendy earthen walls, super special place. Perfect place for this music because it had been so much of a spiritual sanctuary process."
​
When her album was passed on to Piers Faccini, it began a whole new process of collaboration, one Tui wasn't always certain about! Piers was putting together a collection of records to present innovative and eclectic songwriting. Hear My Voice aims to give a platform to a select group of new and exciting artists the label, Beating Drum Records, encounters. Each EP, beautifully conceived by house designer Uncle O will feature a portrait of the artist drawn by Piers Faccini.
"I was reading an article by a French blogger who interviewed both Piers and I about this EP. It sounds like when Piers heard my music, he heard an artist who had just found their "voice". He recognized it because he had done the same 15 years ago. It sounds like this might have been an inspiration for the Hear My Voice project itself."
"We met at a time when I had already recorded and mixed my solo album. Piers' initial proposition was to release a selection of these tunes as an EP on his label, but as the Hear My Voice concept grew, he proposed some arrangement ideas on the tunes themselves – as he would become the common artistic thread to bind three quite different artists in a series…"
"I felt like my songs were already finished but I endeavoured to open my mind to this opportunity. I had admired his work for years and here he was, on my doorstep. He would send ideas through. I'd listen several times before making a response – to be sure to clear my mind of expectations / what I was used to hearing. It was challenging at times because his musical propositions would actually alter the grooves or change the dominant harmony. Layered vocals might come back as steel guitars and harmonica. I'd sing myself Bjork's song "I want to be flexible…" And keep asking. Is it beautiful?"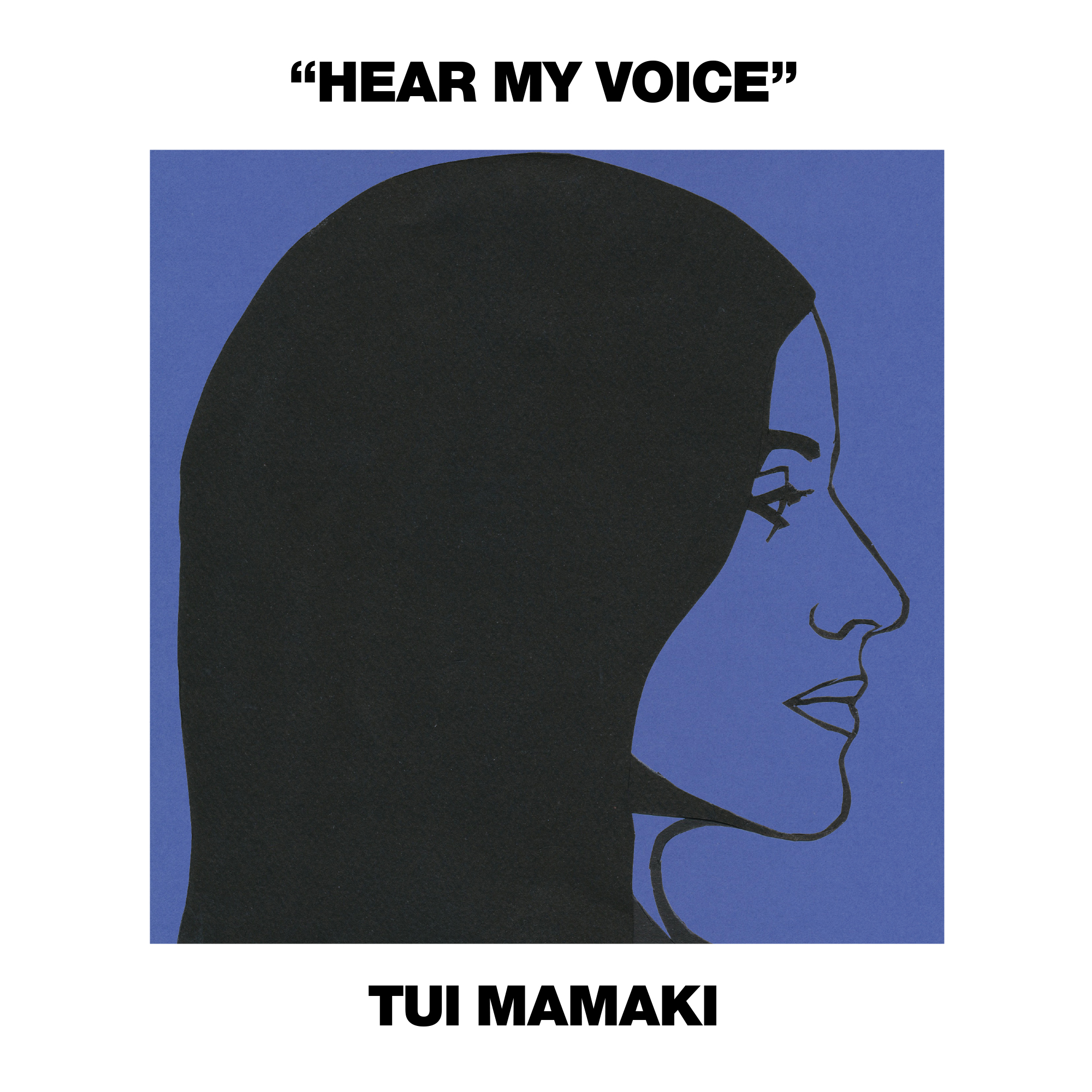 "We workshopped further in person at his tranquil studio in the South of France. A thing we have in common is a strong physical response to the music. It feels good or it doesn't. I guess we got to know each other on the fly. The result is a true collaboration that neither of us could have made alone. It was an honour to work with him – on this music that I'd made with so much love – but quite the learning curve, in terms of opening to new ideas while preserving the spirit of my work where it mattered. I am touched by the result."
Tui had the pleasure of making a video for the release, with footage gathered over several years in three places of significance to her.
"Two years ago I'd come back from a trip to Aotearoa and had gone straight up into the Pirin mountains of Bulgaria. It was quite late spring and there were flowers everywhere and I was taken to this village where they look after wolves. I just wandered around discovering plants and flowers from below, I wanted to get down and see the light through the flowers. That's actually when I wrote the seed of 'Follow'…"
"The film starts in those mountains, beneath those flowers, then travels out into the plains. The train footage is from the trips I was making back and forth to the recording studio France. To complete the picture – from this Bulgaria I fell in love with, to that France where I was born and recorded the album – we come back to New Zealand. The embryonic character of the film get reborn in the ocean. These images speak of challenge and promise. The underwater footage was captured on a gopro, so quite a process of chance. It was wonderful to come home from the cold swims and see what we might have captured… Editing it all together was a fine experience in storytelling too. I love putting moving image to music, especially music that I've dreamed then made real!"
Header photo: Jen Raoult @ ClairObscur
Links above show you the video of 'Follow' and the links to Hear My Voice. Tui's solo album Fly will be out later in 2018, and we'll have the rest of this interview to show you! 
(FINN MCLENNAN-ELLIOTT)